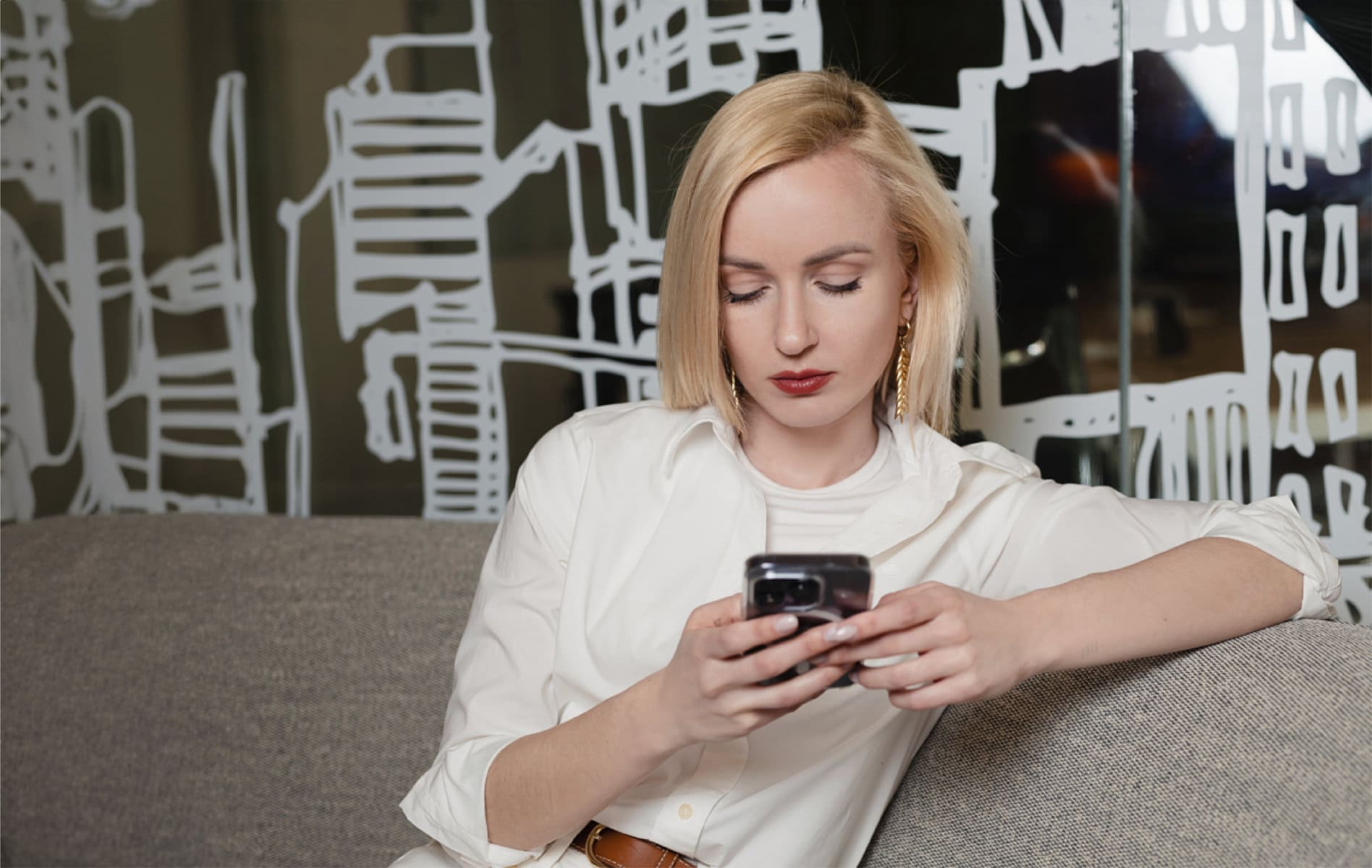 HOW IT WORKS
BOOK BY PHONE, TEXT, OR THE DOCGO APP
Call
844-44DOCGO
or download DocGo for iOS or Android to instantly book, with real-time availability.
HEALTH CARE COMES TO YOU
We treat you in your home, with house calls and virtual visits available, 7 days a week.
URGENT CARE, EXAMS, & HELP WITH CONDITIONS
Our licensed clinicians treat adults and children for a wide range of symptoms and conditions.
INSURANCE AND
PAYMENTS
We accept many insurance plans, including Medicare and Medicare Advantage. We are in network with BlueCross Blue Shield plans, Aetna, Cigna, United Healthcare, and others.
Self-pay visits available from $69
ON DEMAND
CLINICIANS
DocGo employs thousands of clinicians, and we'd like to introduce you to a few of our friendly team members. All of our clinicians are licensed medical professionals. All visits are conducted by an Advanced Practice Provider (an NP, PA, or Physician).

In some cases, you may see multiple clinicians, with one in your home and another on video to ensure you have access to the expertise needed to treat your symptoms.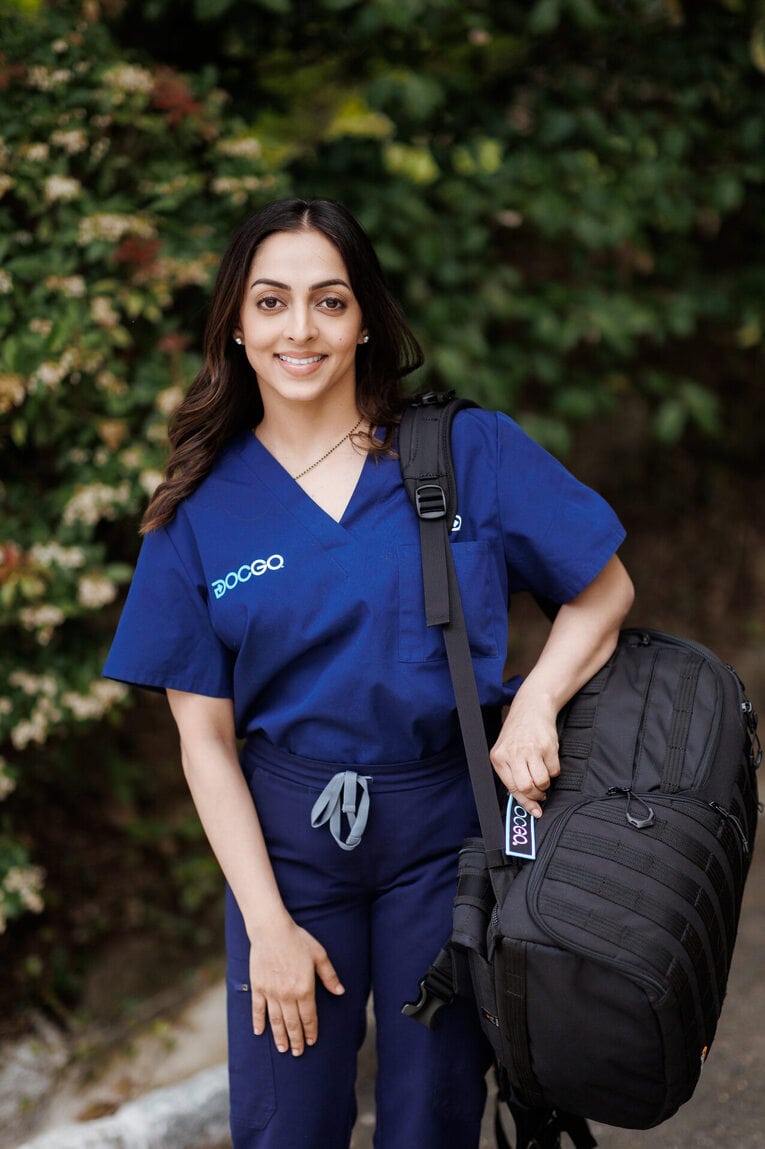 PALAK PATEL
PA
Dedicated PA with diverse experience in emergency medicine, critical care, and more, driven by a passion for science and patient care.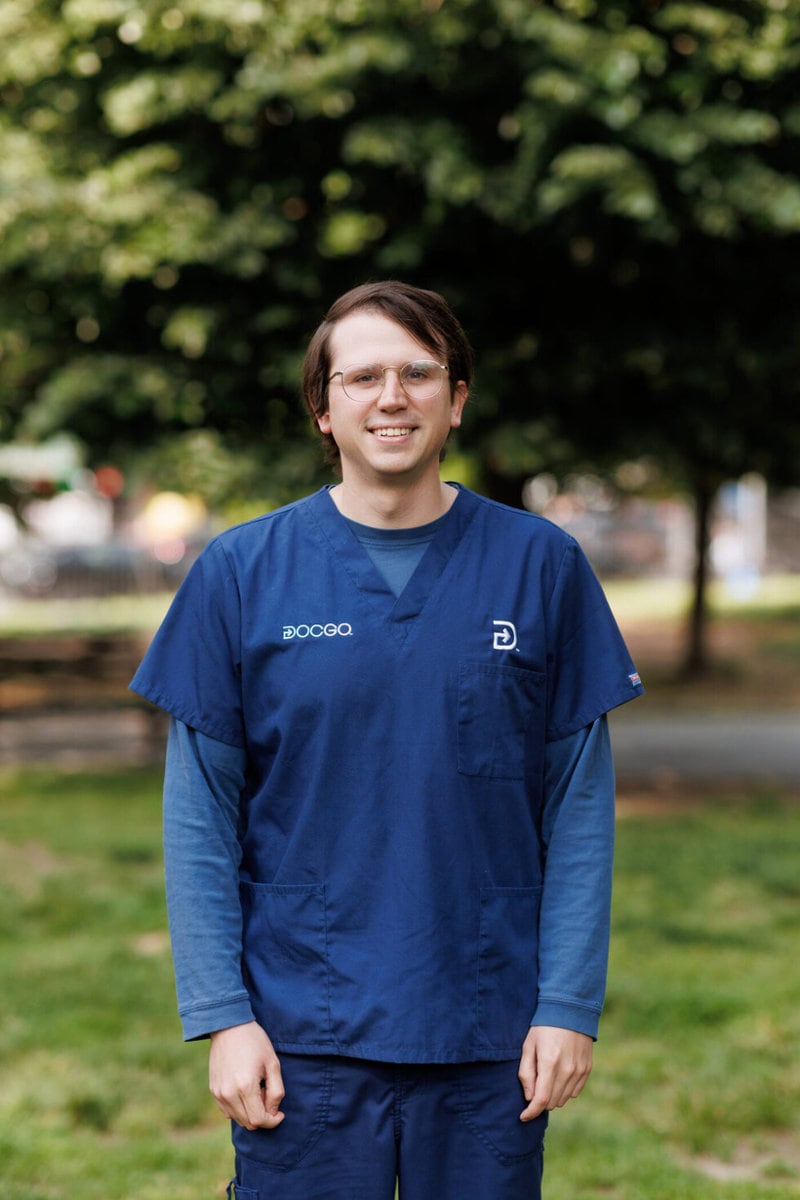 COLIN LIMBACH
PA
Former Marine turned PA, bringing his natural inclination towards science and medicine to directly contribute to people's well-being.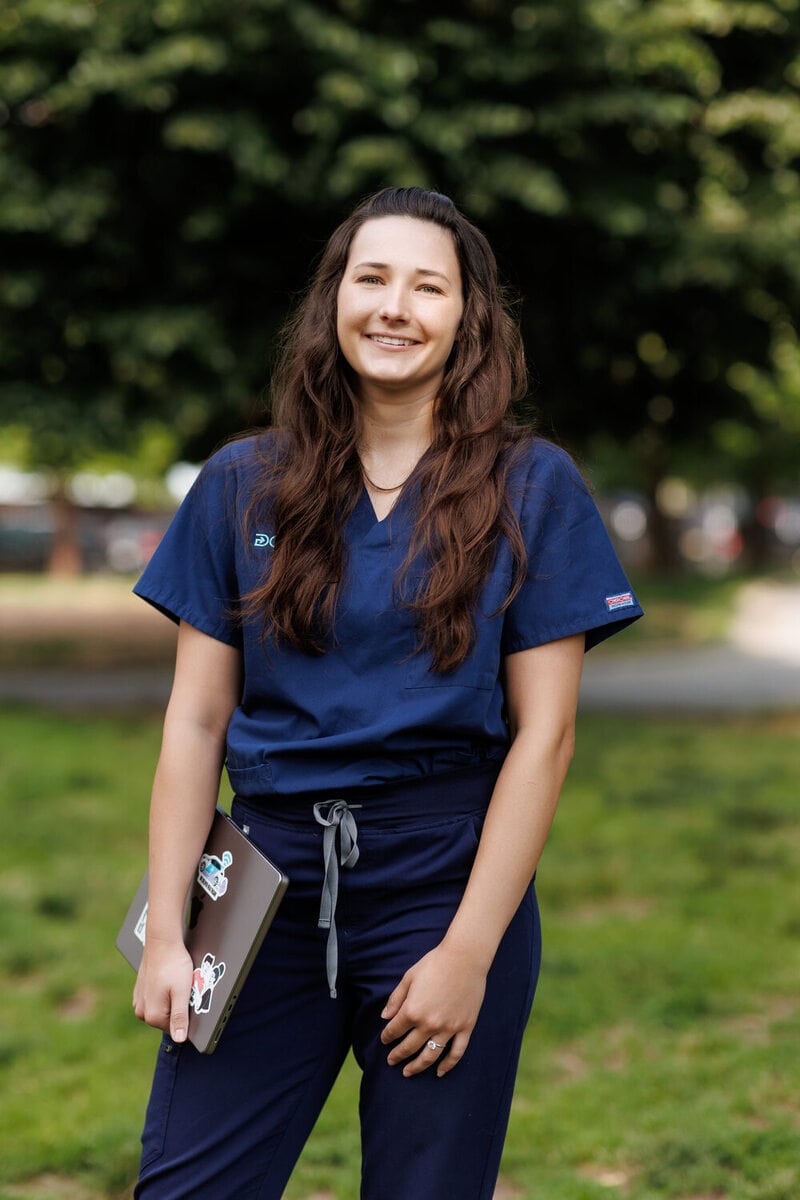 SYDNEY JACKSON
PA
Experienced PA with a background in phlebotomy and medical assisting, following in her mother's footsteps, and showcasing her talent in solving Rubik's Cubes.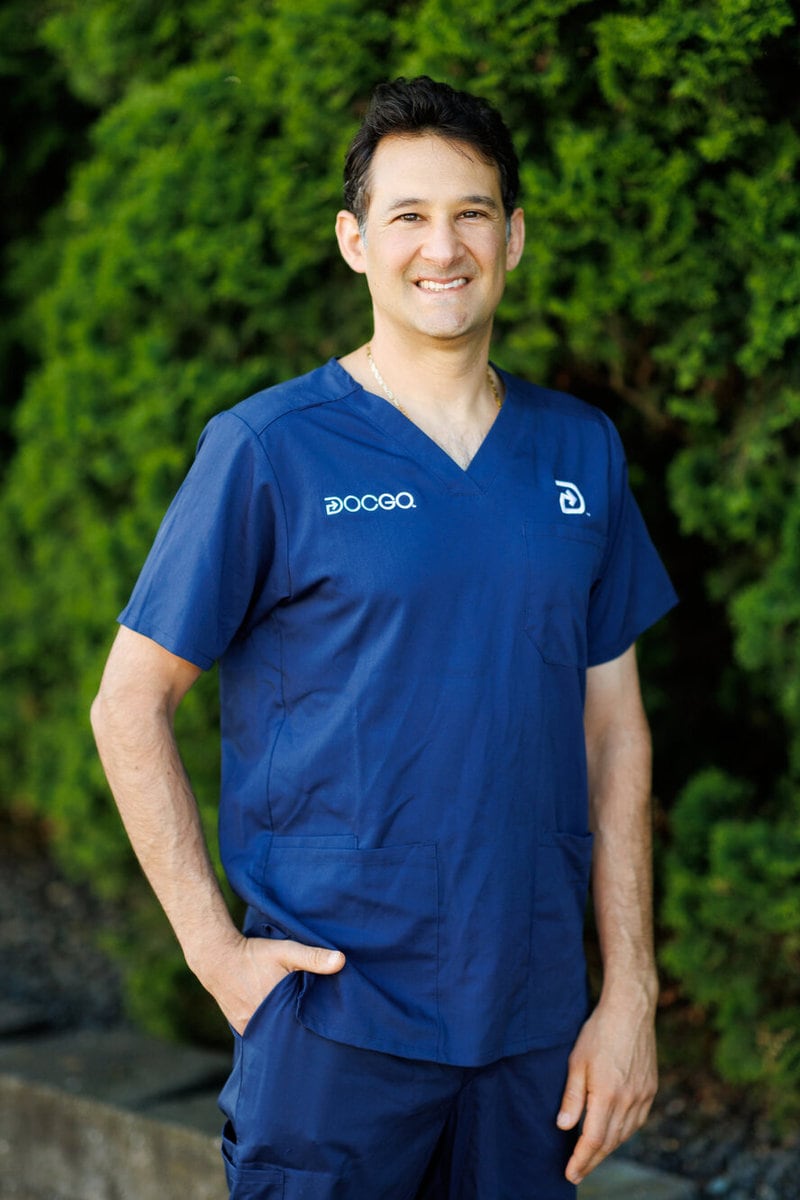 THOMAS DOTRO
PA
Top-ranking PA with extensive clinical experience in the emergency department, devoted to family time and enjoying the Jersey Shore.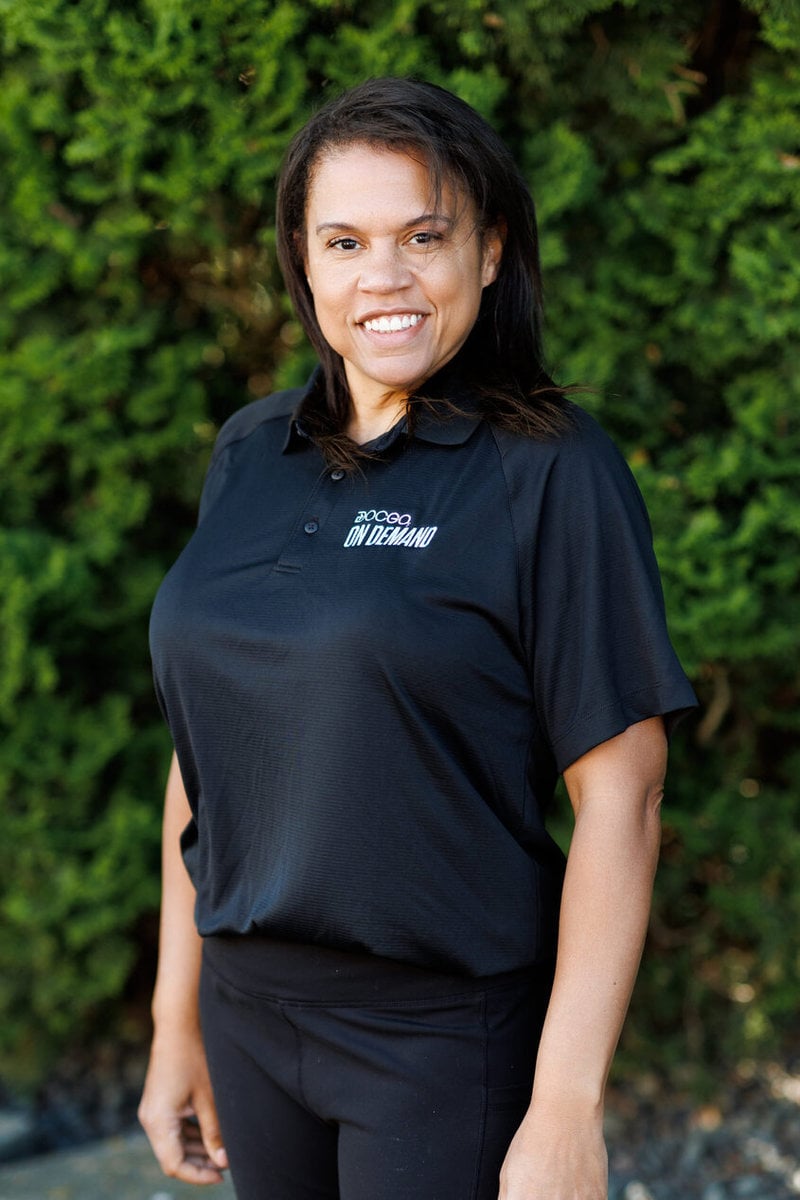 ERICA AMIANDA
PA
Well-rounded PA with a surgical background, passionate about wake surfing and outdoor activities.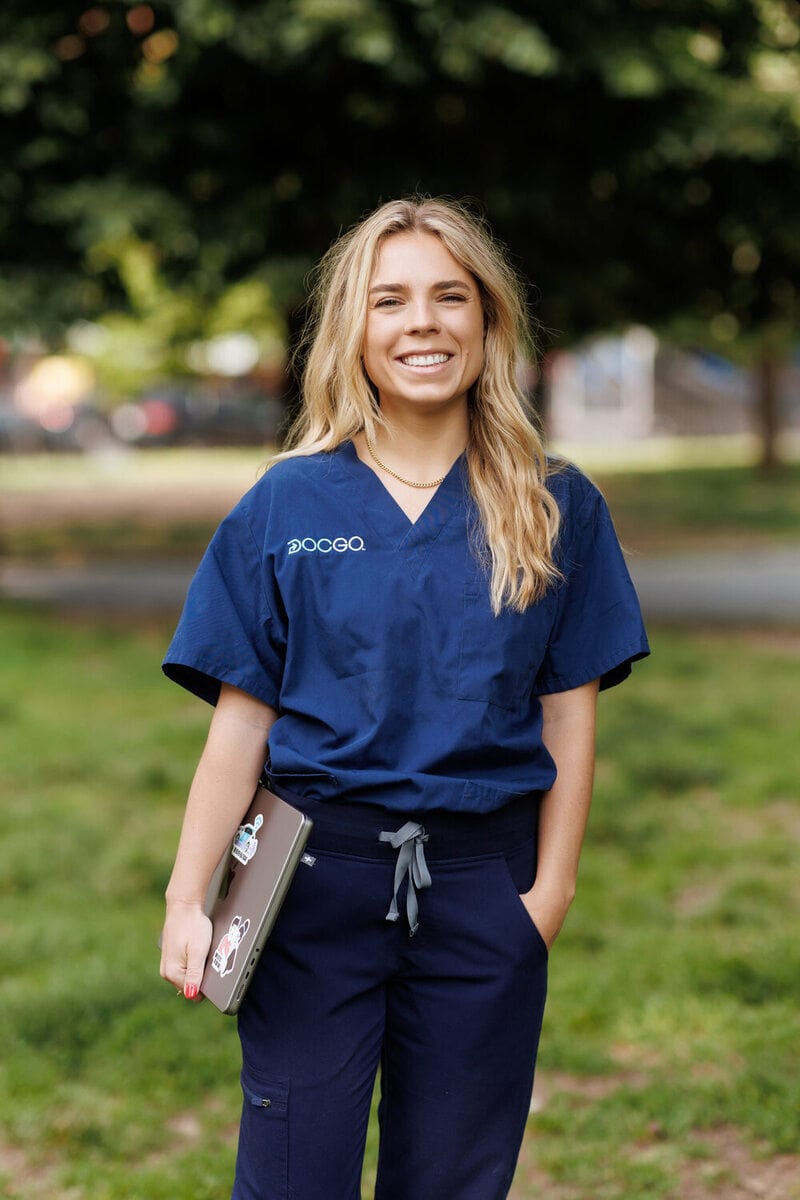 KELSEY ZUCKERMAN
PA
Science enthusiast and CTICU PA, inspired by her sister's heart condition, mastering snowboarding tricks in her free time.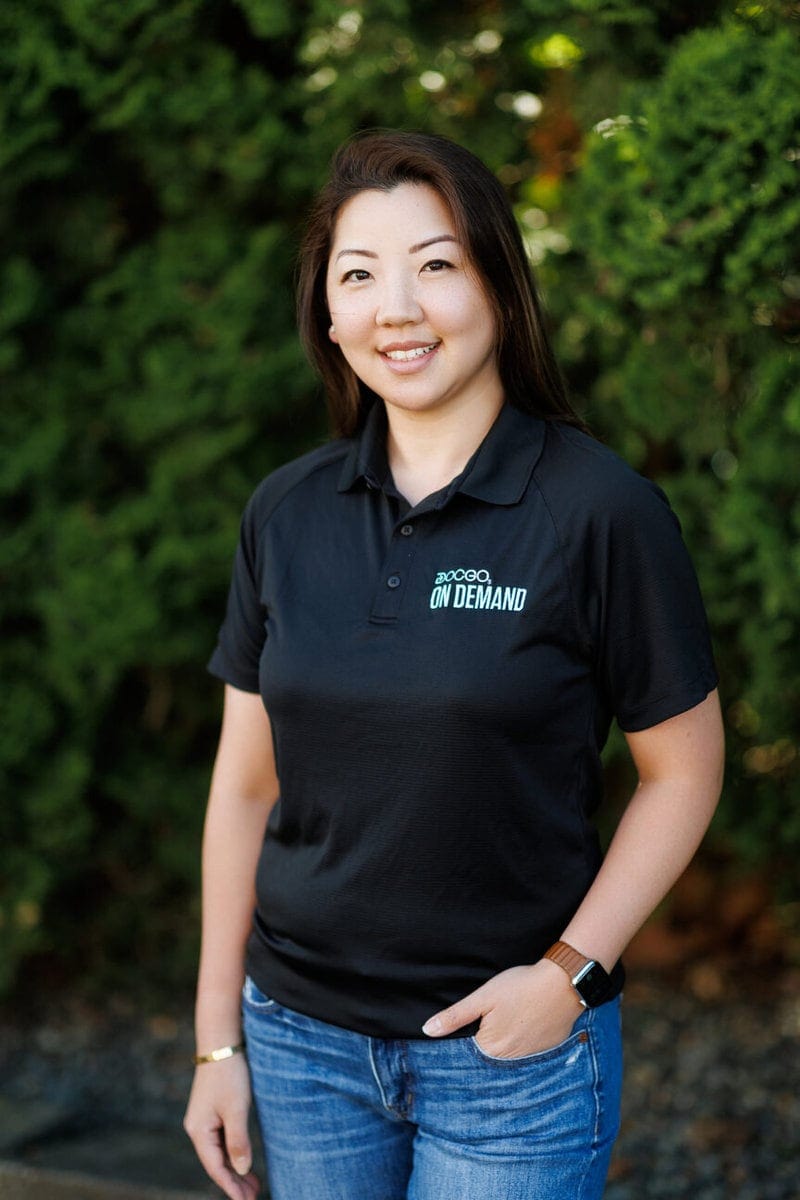 HYESUN LEE
PA
Multifaceted PA with a diverse healthcare background, driven by a commitment to community well-being, and possesses the unique ability to sleep anywhere.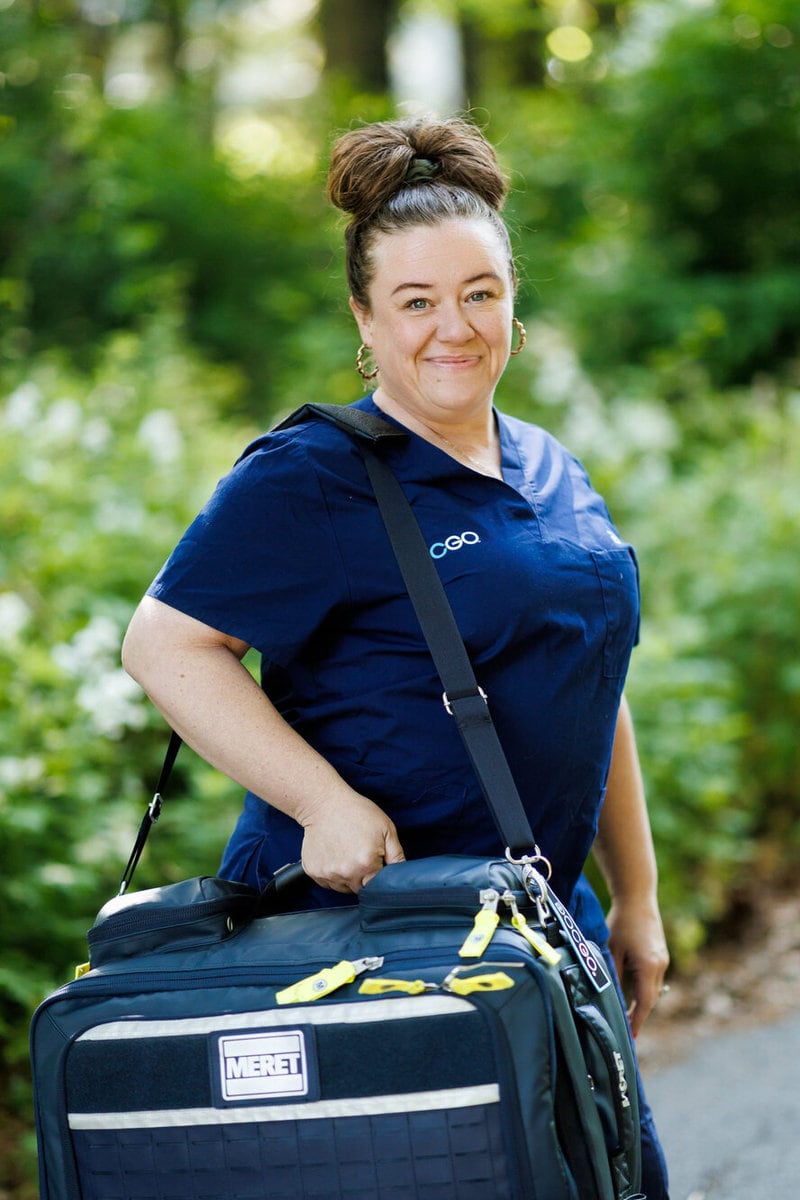 KATHRYN KENNY
LPN & EMT
LPN and EMT passionate about the dynamic nature of healthcare, with a love for skating and swimming.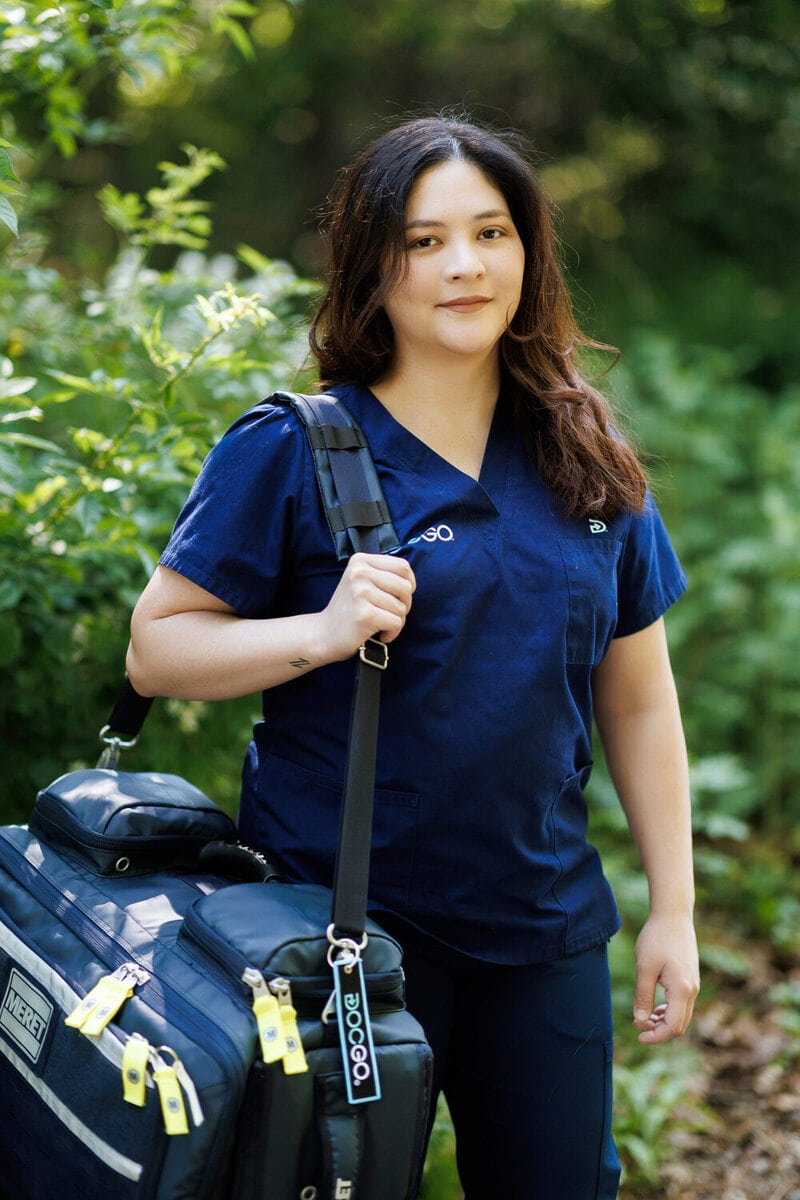 SARAH YANES
LPN
Motivated LPN pursuing her RN degree, dedicated to providing in-home urgent care, and finding joy in crafting and caring for her furry companions.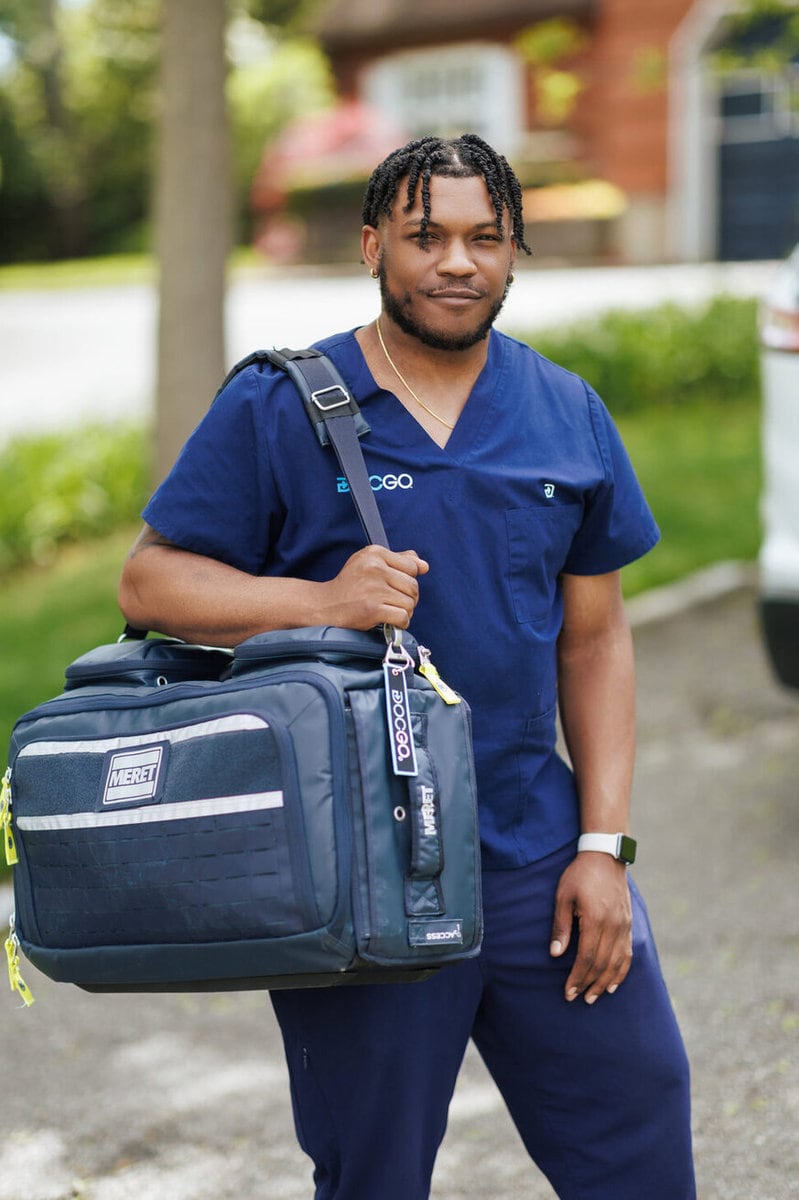 CARL COOPER
LPN
LPN with a family legacy in nursing, embracing an active lifestyle through hiking, tennis, and basketball.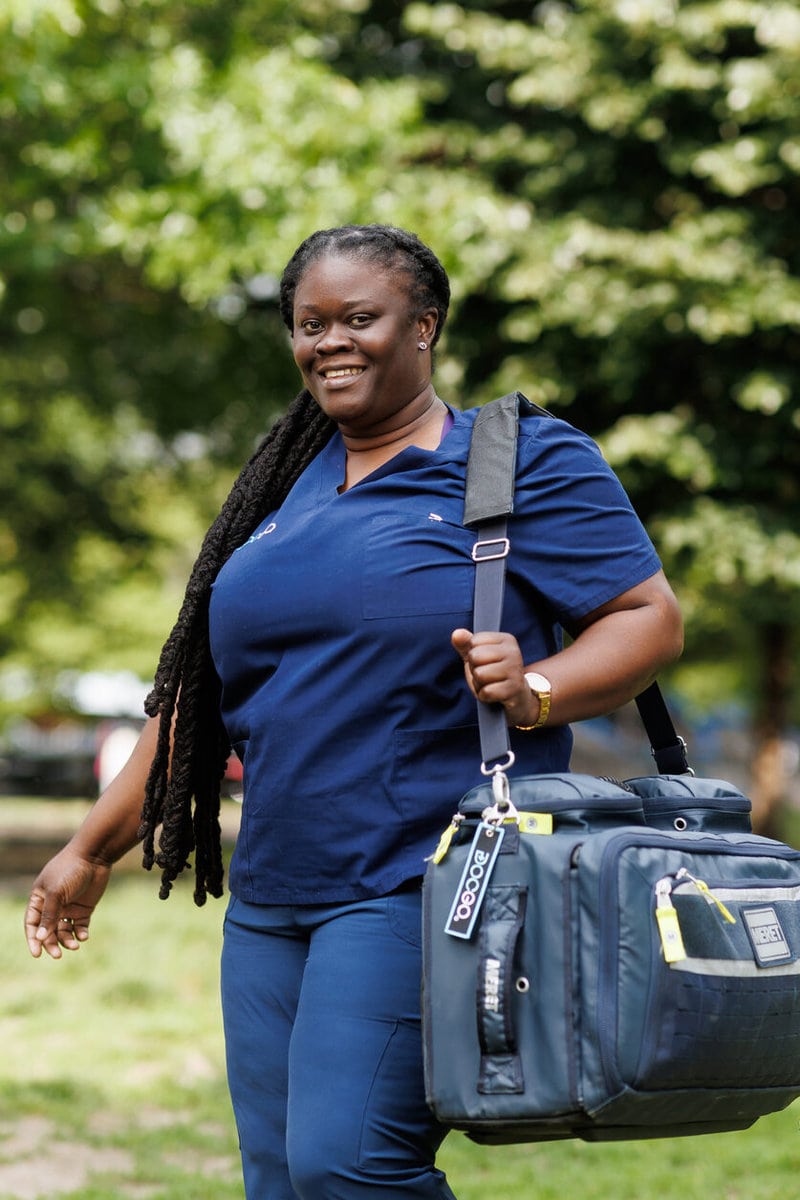 YLANNA ROBERTSON
LPN
Compassionate LPN with a diverse range of experience in healthcare settings, finding fulfillment in making patients happy and enjoying music and travel in her spare time.

Embrace the ultimate in healthcare convenience with DocGo On-Demand at Dollar General! Our cutting-edge mobile clinic, in collaboration with Dollar General WELLBEING, brings top-notch medical services to you. With a team of skilled clinicians, we offer a comprehensive range of care, from urgent and preventive services to chronic condition management.
Experience the ease of video telehealth appointments, or simply walk in for personalized attention and complimentary blood pressure screenings. Together, we're revolutionizing healthcare accessibility - join us today!
TOTAL VIRTUAL CARE MANAGEMENT ALLOWS FOR REGULAR MONITORING OF YOUR VITALS FROM THE COMFORT OF YOUR HOME
Virtual Care Management (VCM), including Remote Patient Monitoring (RPM), is especially beneficial for patients with chronic conditions such as diabetes, high blood pressure, COPD, and congestive heart failure.
We provide connected devices and your daily readings are sent to your DocGo care team. We are able to respond to any concerning changes with our in-home and virtual visits. We also send your data to your primary care physician.
Gabrielle Thomas
October 26, 2023
Louis came as scheduled. Respectful and caring. He made my father feel comfortable during his exam. The virtual NP was very through, medicines were ordered and follow up with my fathers PCP was timely . Everyone worked like a team seamlessly even though they were in different locations. I would highly use them again since my father is home bound ❤️
Joseph Borowitz
October 24, 2023
The service was fantastic. Very friendly nurses and staff. Explains situations in easy understandable terms. Highly recommend.
Maureen Kaune
October 21, 2023
High standard of care , clinicians practice at the top of their license. Imee and Lisa work well as a team both are rhoughtful clinicians.
John Guentner
October 1, 2023
Easy to set up an appointment, they were helpful and accommodating on a Saturday and I was able to see a doctor the same day via a telehealth visit.
Lisa M
September 27, 2023
This service was outstanding. I was so happy not to have to take my 97yo dad to an urgent care, lab, or ER. Everything about this visit impressed me. The nurse, Sarah, was awesome. Speaking to the dr and watching her listen to my dad's heart remotely??? Mind blown. Thank you for offering such a service. It's truly lifesaving. Will use again.
Lisa Jacobelli
September 25, 2023
Not the first time I've used Doc Go, will not be the last. I recommended them to my brother, my 83-year-old aunt, and they've come out multiple times for my 22 year old daughter who has down syndrome. Tonight was my turn. Always compassionate, always explain exactly what to do and encourage questions. They do not leave until I or whoever they are treating feels comfortable. Love love love nurse Sara and Dr. Aimee is top notch. I have complete faith in both of them. (picture from a previous visit )
Lindsay Tuman
September 23, 2023
You guys have been the only ones to listen to me since my surgery on 8/1. After surgery I had to go to rehab because I was put on 3 weeks restrictions. Even though I'm paralyzed, I know my body. I've felt defeated this whole time and this nurse heard me! Being introduced by Doc Go was a lifesaver since I'm not doing any transfers post surgery because I'm working at home with therapy. As a huge advocate in the disability community, this service is much needed for since the majority of us may not drive.
Mildred Moore
September 13, 2023
My mom is 98 years and unable to get to any doctors appointment. This was a God sent monment.
Mary Chang
September 10, 2023
Docgo: I chose the 10 because the service is very well organized and succinct. It is easy to use, easy to communicate with support staff, and the follow up is timely. In communicating with a representative whether it be an intake or a medical professional, I feel they are genuine in listening, and concerned. Docgo access the best way to find out what is going on medically with the patient . The Follow through and update with review that was sent is a great tool to bring to your PCP. (Also it's in your records ). I really feel that it has a mission of authentic support for patients. It truly deserves a 10+ thank you.
Staesha Anderson
August 22, 2023
The worst experience ever. not good at all. Something is not right I repeat something is not right with this company.
FREQUENTLY ASKED
QUESTIONS
Didn't find your question?
INSURANCE AND PAYMENTS
How much does it cost to be treated?
The amount that you will be responsible for is determined by your insurance plan. Typically, DocGo On-Demand patients pay a similar amount as they would at a doctor's office.
If you do not have insurance or are out of network, our self-pay rates start at $69 per visit. In this case, we provide documentation you may use to submit for insurance reimbursement on your own.
What insurance do you accept?
DocGo On-Demand accepts many private insurance plans as well as Medicare and Medicare Advantage plans from the insurers listed below.
Note that in-network status may vary by state and your insurance ultimately determines your coverage.
We are currently in-network with:
AARP
Aetna
Amerigroup
Anthem Blue Cross Blue Shield / BCBS
Empire BCBS
Blue Cross Blue Shield / BCBS PPO
Cigna
Clover
HealthFirst
Horizon Blue Cross Blue Shield
Humana
Medicare
United HealthCare
If you are using out-of-network insurance, you will be asked to pay an affordable cash pay rate. You may be able to submit for reimbursement directly to your insurer with the documentation we provide.
What if I don't have insurance?
DocGo On-Demand is available at affordable self-pay rates if you are not using insurance. Payment will be taken up front via credit card when you request a visit.
СLINICIANS AND TREATMENTS
Who are DocGo On-Demand Clinicians?
All of our Clinicians are advanced licensed medical professionals. All visits are conducted by an Advanced Practice Provider (an NP, PA, or Physician). In some cases, you may see multiple Clinicians, with one at your home and another on video, to ensure you have access to the expertise needed to treat your symptoms.
Our Advanced Practitioners:
Jenna Allers, PA
Erica Amianda, PA
Kei Shigeno, NP
Navin Ariyaprakai, MD
Nichole Bruno, PA
Imee Dhir, NP
Thomas Dotro, PA
Palak Patel, PA
James Powell, MD
Carlos Smith, MD
DocGo On-Demand provides non-emergency medical care to patients 6 months and older.
How does DocGo On-Demand work?
DocGo On-Demand is a new way to get care on your terms. Unlike traditional telehealth services, we can actually come to you to treat a wide range of symptoms and illnesses. When you request a visit, we may recommend a telehealth visit based on your symptoms and provider availability. You can always request an at home visit if you are in our service area.
Can you perform minor procedures like suturing (stitches)?
We are able to provide treatment in the home for many needs. However, we may recommend you visit another provider after assessing you. When you request a visit we will ask questions to ensure it is likely we can treat your concern.
Do you do imaging such as ultrasound and x-rays?
Yes, through a referral to our partners. We're pleased to refer patients to in-home imaging service providers for certain x-rays and ultrasounds.
TESTS
Can you perform lab tests?
We are able to perform some kinds of tests in the home. For more information, please ask while requesting your visit.
Typically, yes. Clinicians are able to provide many of the same tests you would get in a walk-in Urgent Care setting. For more information, please ask while requesting your visit.
Can you test for strep throat?
Typically, yes. Clinicians are able to provide many of the same tests you would get in a walk-in Urgent Care setting. For more information, please ask while requesting your visit.
COVID-19
Can you test for COVID-19?
Typically, yes. Clinicians are able to provide many of the same tests you would get in a walk-in Urgent Care setting. For more information, please ask while requesting your visit.
I need a COVID test for travel, can you do that?
Typically, yes, but we may require up-front payment for the visit. In our experience, insurance does not typically cover COVID-19 testing for asymptomatic patients. When testing multiple patients at the same location, there is a fee for the visit and a lower fee for each subsequent test.